Celebrity Testimonial Page
No one would claim celebrities have all the answers. However, it would seem that with all the options their celebrity status affords them, the fact that most seek chiropractic care to meet their healthcare needs says something about the value of chiropractic!

The following is a list of what just a few various celebrities have to say about chiropractic care.
Tiger Woods: World's Greatest Golfer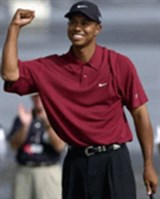 "I've been going to chiropractors for as long as I can remember. It's as important to my training as practicing my swing." His chiropractor noted, "Most golfers have a tendency to develop tight muscles and postural changes that create significant strength imbalances, which place great stress on the joints and muscles." Tiger is a bit different due to his chiropractic care. "He is extremely athletic, well-muscled, and has inherently good posture and movement mechanics, he exhibits extreme flexibility and tremendous strength and agility."
Lance Armstrong: Seven Time Tour de France winner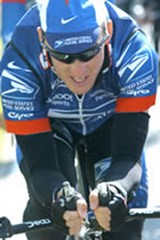 Seven Time Tour de France winner Lance Armstrong has been receiving chiropractic care since January of 1999, helping him to keep his body together for the harsh demands of the Tour de France. After his last Tour de France victory, Lance said that he could not have won without his chiropractor's help.
"The Chiropractor is the most important person on the team staff."
New York Yankees: 27 World Championships!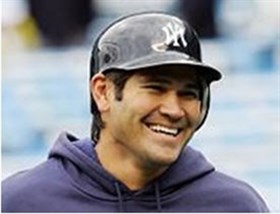 New York Times reported that the Yankees would be hiring a team chiropractor, apparently on the advice of now former Yankee Johnny Damon. The former New York Yankees left field ballplayer hopes his chiropractic care will translate into better results on the field, not only for himself, but for his team. This wouldn't be the first time the New York Yankees have utilized the team chiropractor. Back in May of 1934, a magazine from the National Chiropractic Association featured a front-page photo of New York Yankees team chiropractor (Dr. Painter) working with a ballplayer, with Babe Ruth watching on. It has been rumored that at the time, the New York Yankees asked the New York Daily News to keep quiet about the Yankees having a team chiropractor, which was from the 1920s to the 1930s (AT THIS TIME CHIROPRACTIC CARE WAS ILLEGAL IN NEW YORK). Apparently, they wanted to maintain a competitive edge by keeping the chiropractic care a secret. Perhaps coincidentally, the Yankees recorded their best season ever (1927 - World Champions) and won four World Championships (1923, 1927-1928, 1932) during the time of Dr. Erie Painter, team chiropractor.
Arnold Schwarzenegger: Athlete, Actor, and Governor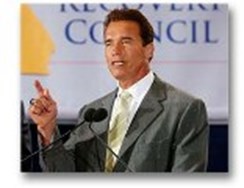 "There is really no better profession than chiropractic. You really helped me…I depend on chiropractic and so does my whole family. I found it was better to go to the chiropractor before you get injured. Chiropractic is truly one of the few professions that really helps people in a straightforward way with no monkey business, like some of the other professions promise to help, but this chiropractic is the real thing. That's what chiropractors do; take care of people like no other kind of healer."
Joe Montana: Three time Super Bowl MVP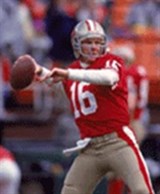 "Chiropractic care works for me." "I've been seeing a chiropractor and he's really been helping me out a lot. Chiropractic's been a big part of my game." Joe Montana and 35 of his teammates received chiropractic care right before the 1990 Super Bowl Game.
Andy Griffith: Actor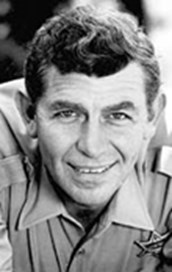 "Chiropractic has advanced tremendously over the past few decades. It has grown by leaps and bounds to become a specialized and accepted science."
Terrell Owens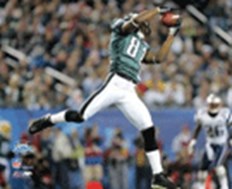 "Those are the guys that put me on the field when I didn't think I had a chance to be on the field. These are professionals, and God put them in my life for a reason." Terrell Owens is a flamboyant and controversial football star. Owens beat the odds by coming back to play in Super Bowl XXXIX with a metal plate and screws in his ankle just a few weeks after suffering a severe bone break and ankle sprain. Against his MD's advice, Terrell played in Sunday's Super Bowl as his Philadelphia Eagles lost to the New England Patriots. "T.O." surprised a lot of people by catching nine passes for 122 yards. "How did 'T.O.' heal so fast?" was a question on the minds of millions. "T.O. flew his personal Chiropractor in to provide him with treatment the week before the Super Bowl! In fact Tom Brady of the New England Patriots is a Chiropractic patient too!" Martina Navratilova: Nine time tennis Wimbledon Ladies Singles Champion "A Chiropractor was instrumental in putting my body back together…alternative therapies will play a bigger role in our lives. After all people like what works."
Tom Brady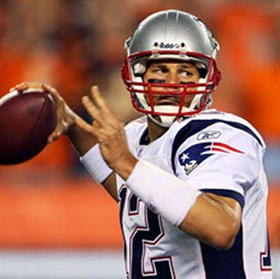 "Just over the course of the season, your body takes quite a beating," said Brady. "Every week, it's about how fast you can recover and whether you can be up to full speed at practice on Wednesday after a game on Sunday. "[Chiropractic] just makes you feel so much better," he adds. "When I walk out of [the clinic], I feel like I'm about three inches taller and everything's in place. And as long as I see the chiropractor, I feel like I'm one step ahead of the game." (Just to be clear, despite Tom Brady's praise about chiropractic care, Dr. Rizzo is NOT a Patriots fan)
Dan O'Brien: Decathlon Gold Medalist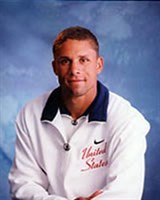 "If it were not for Chiropractic, I would not have won the gold medal.'' "You obviously can't compete at your fullest if you're not in alignment. And your body can't heal if your back is not in alignment. It was the holistic idea that I liked about chiropractic and that is what track and field is about. Every track and field athlete that I have ever met has seen a chiropractor at one time or another. In track and field, it is absolutely essential. Chiropractic care is one of the things I think that no one has denied or refuted."
Mel Gibson: Actor
"I got a chiropractor to come along to the (Patriot) shoot, because they can actually stick you back together within 15 minutes. He used to come every other week, from Los Angeles to South Carolina - spend a week and work on the entire crew. All the stunt guys were like, Oh, fix my disc. He is putting their discs back in. The guy is amazing."