Do you want to lose weight?
Have you tried fad diets?
Have your tried exercising?
Have you lost weight just to gain it all back and then some?
If you answered YES to any of these questions and are still not happy with your weight, we may have what you've been looking for!
We offer a HEALTHY and EFFECTIVE weight loss
detoxification
program designed specifically to eliminate toxins and shed pounds!
Call for you FREE consultation.
910.371.1200
21 DAY DETOX
Our basic program is a 21 day cleanse in which clients have lost anywhere between
10 and 25 pounds within the 21 days.
Many people who complete the 21 day program experience:
Weight Loss
Increased Energy
Better Sleep
Less Bloating
Decrease in symptoms like – acid reflux, joint aches and pains, headaches
HEALTH AND WELLNESS
We also offer a "Health and Wellness" plan to help you stay healthy and keep the weight from creeping back on. This plan is also beneficial if you just want to make sure that you are feeding your body the proper nutrition it needs.
Some FACTS about OBESITY
Obesity contributes to over 300,000 deaths per year in the United States
81% of people in the U.S. are overweight
Around 60 diseases have been directly linked to obesity
Obesity has surpassed smoking as the #1 killer in America
People are getting sicker and more overweight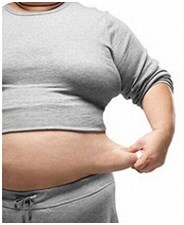 Being overweight increases your risk of
Heart Disease
Type 2 Diabetes
Cancers
High Blood Pressure
Arthritis
GERD (Acid Reflux)
Chronic Fatigue Syndrome
Gall Bladder Disease
Restless Leg Syndrome
Breathing Problems
WHAT CAN YOU EXPECT?
AT THE OFFICE
1 on 1 consultation with Dr. Betz to determine which detox program is right for you
Supply of information including: Detox Tips, Healthy Recipes, Exercise Plan
Weekly weigh-ins, BMI and fat percentage testing, and measurements to document progress
Weekly consultations to answer questions, concerns, and to offer guidance and support for completing the detox
Daily support via email or phone conference
Exit consultation with recommendations on how to continue your new healthy habits!
AT HOME
A diet consisting of vegetables, fruits, lean meats, and select healthy grains
A workout routine that will allow for individual needs
Nutritional shakes and a variety of natural supplements to be taken on a daily basis
Losing weight and being healthy is a
CHOICE
. What will you decide?
How important is your health to you and your family? Being healthy is an
intentional choice
of a lifestyle characterized by personal responsibility, moderation, and maximum personal enhancement of physical, mental, and emotional health. Being healthy is an active process where one determines to make
better choices in their day-to-day activities
. These are the actions you must take to improve yourself
every day
.
Let us help you get started! Call today for your FREE consultation!
910-371-1200